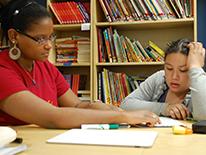 OLA awarded $1.370 million in community grants among forty-one 501(c)3 organizations in FY 2010. OLA's community grants seek to support the provision of culturally and linguistically appropriate services to the District's Latino community. Programs funded complement resources available in the city and those available in the community.
Grantees under the Latino Community Grant program in FY 2010 were:
ARRIBA Center
Life Skills Center
Office Hours:
Monday to Friday, except District holidays, 8 am to 6 pm.